Warrandyte
Our dog kennel in Melbourne is available in several locations, one of our more popular options being the Warrandyte dog boarding kennel. Five park-like acres on the banks of Melbourne's Yarra river with secure grassed gardens and yards. Dogdayz Warrandyte is easily accessible to the Eastern suburbs of Melbourne including Ringwood, Eltham, Greensborough, Box Hill, Doncaster, Blackburn & Heidelberg.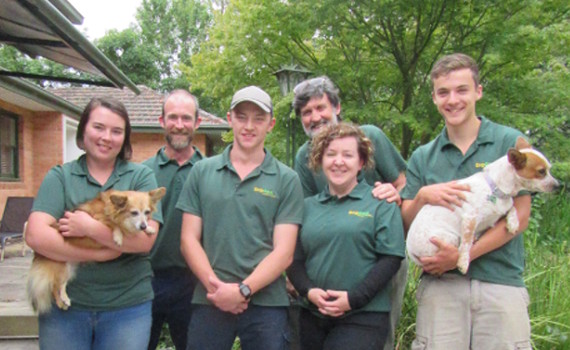 The Warrandyte Team
Just some of our great team – Lou (Manager) and David (Director) with our professional and dedicated dog carers, Lauren, Francis, Jake and Josh, part of our dog boarding in Eastern, Western and Northern Suburbs Melbourne.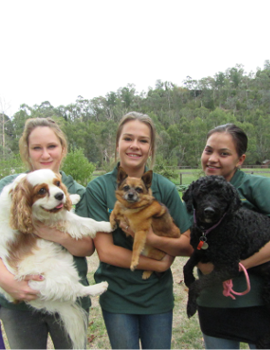 Chantelle, Alanna and Isabelle
Our onsite groomers, animal carers and dog cuddlers!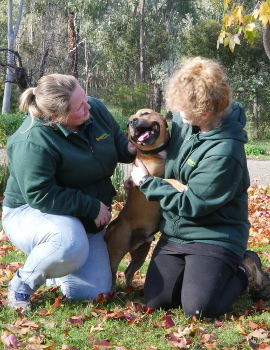 Laura and Bec
Laura, our Office Manager (also qualified dog trainer) and Bec, all round dog whisperer.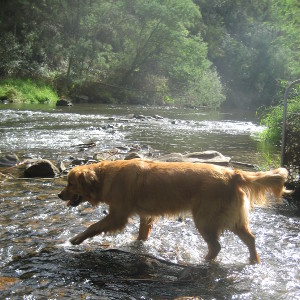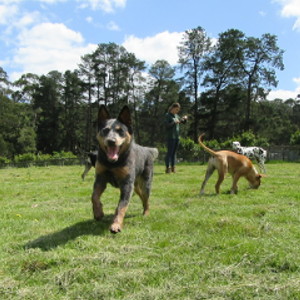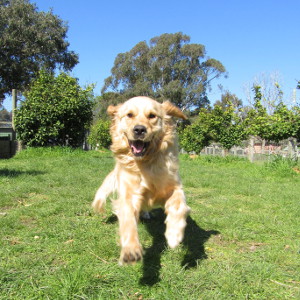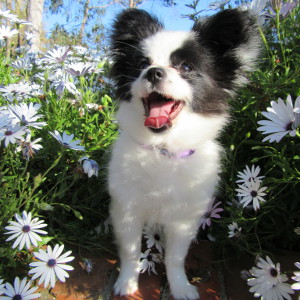 Cody
"Thanks so much to the team at Warrandyte for looking after our boy – he has come back with a very big smile on his face, and totally exhausted from all the fun: running in the fields, swimming in the pool and socialising. Highly recommend Dogdayz Warrandyte"
Sandy R
Bob
"Dogdayz is a wonderful happy place for our dog to stay – he loves it!"
Roberta T
Molly
"Thank you lovely Warrandyte staff for taking such great care of our gentle timid mastiff Molly…she looked in tip top health and very happy when we picked her up today…after nearly 3 weeks."
Gaynor D
Why choose Dogdayz when it comes to minding your dog?
Leaving your dog with somebody else is an act of trust. Our commitment is to be in every way worthy of that trust, making your dog's holiday safe and truly memorable. We invite you to consider The Dogdayz Experience.
Enquire Now